The Brothers in Arms PODCAST #1
Welcome to the first podcast from Brothers in Arms!
Yes, we do Podcasts For Men ( and those that support them)...
Our first BIA podcast in what will be a series where we discuss all things men and mental health (with everything else in between)
Here we chat about men and therapy, why we should, why we don't and what we should do about it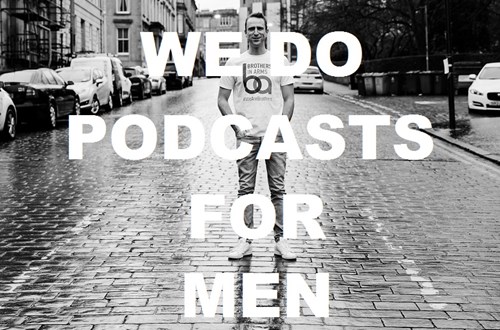 Men and Therapy, why we should…
In the first episode of the Brothers in Arms podcast Dan, Kieran, Paul and Gary discuss Therapy for men and the reasons men find it difficult to engage with or talk about seeking therapy.
This is the first of what will be our weekly podcast exploring all aspects of men's mental health and wellbeing.
You can get it here with other podcasts aimed at men via our own Podcast channel here:
https://www.brothersinarmsscotland.co.uk/film-podcasts/podcasts/
Listen here: https://anchor.fm/brothersinarmspod  
Spotify link here: https://open.spotify.com/show/0Or64esnmGyU7fybB8YfSY 
RSS Feed here: https://anchor.fm/s/5faeead4/podcast/rss