A long read but worth it, from the BIA team...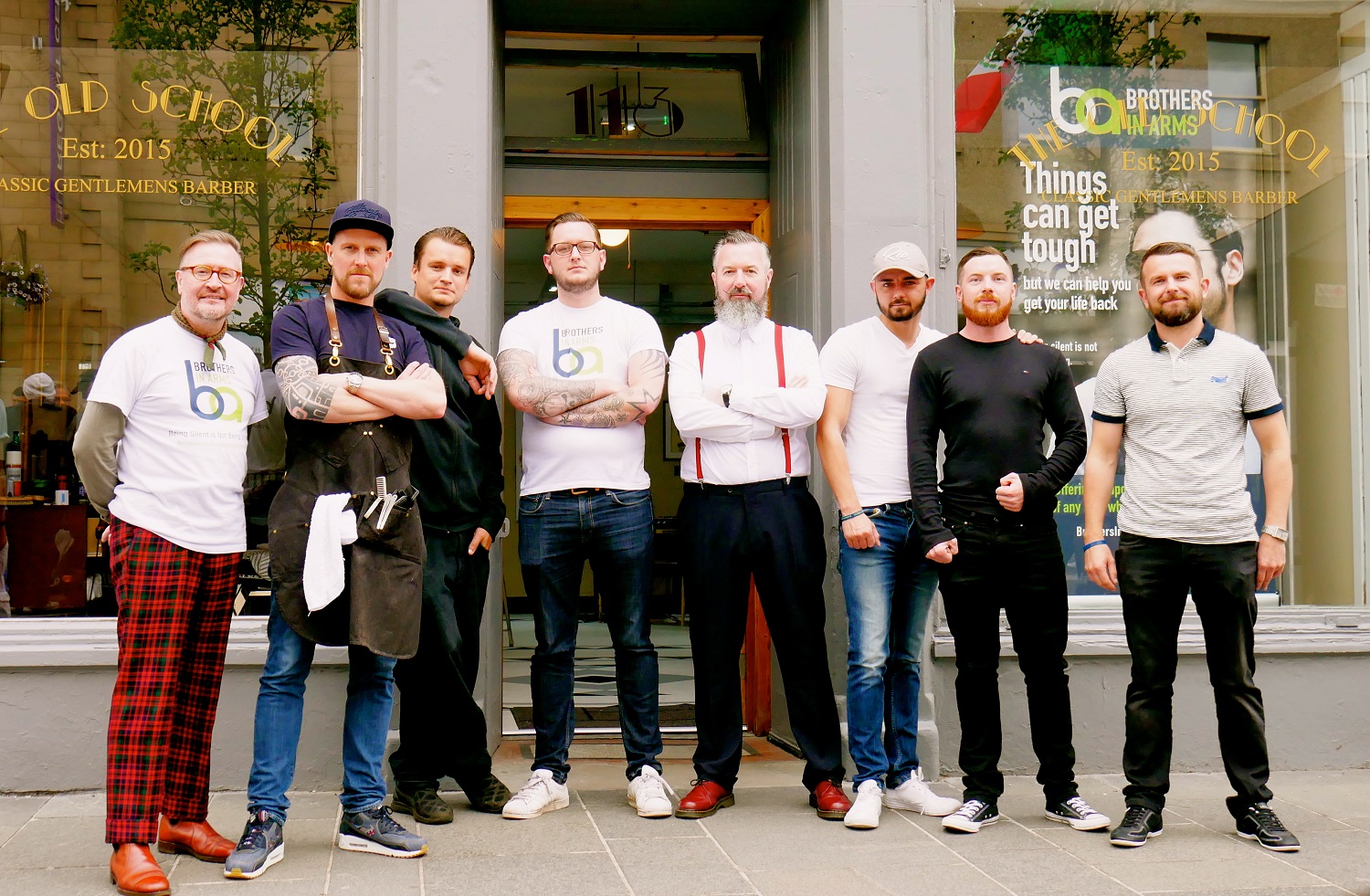 Date: Sunday 22 Dec 2019
When it comes to men and their mental health we are about prevention and self-management, not crisis.
So we are feeling pretty emotional, drained but at the same time upbeat and positive because we have now fully funded our Live Coaching programme.
What does that mean? It means we can now support up to 4000 men for free with their emotional wellbeing and mental health with a fully trained mental-fitness coach no matter where they are in Scotland.
Through the in-app text-based service, the coach guides them through their own personalised self-management programme as many times as needed.
This is in addition to the unlimited downloads of our free NHS approved Brothers-Thrive app available to all men in Scotland.
And we know that as a concept it is working for them.
Because it's private, confidential and anonymous.
It's non-clinical, non-medicalised and non-invasive.
And very often by working with the coach it can empower them to visit their GP, but now have the support and information to talk about what's on their mind.
At the beginning of the year when this was first discussed as a project, I didn't think we could do it mainly from the cost point of view, but also the workload and time frame, but the more I looked at it, the more sense it made to have something that men would feel comfortable with.
Many sleepless nights ensued, many meetings and phone conversations happened, but sometimes you have to just trust your gut.
And since introducing it as a service we have proven without a doubt that we have something here that has huge potential to be rolled out.
But we could not have done this without the many private donations, fundraisers and those personally affected by male suicide who have enabled us to get this groundbreaking service launched.
To give you an idea in 6 short months over £70k has been raised to fund the programme so that it is free for 4000 men. ( the last payment was made yesterday, one month ahead of schedule )
So this has been a rollercoaster of a year, to be honest, the Live Coaching programme overtook everything else and mistakes were made and other projects were not followed through,( we will catch up!)
But it was big-picture time, the focus needed to be on getting it delivered because our mission is still the same, to reduce male suicide in Scotland, the single biggest killer of men under the age of 45 in the UK.
And let's not mention the $%&£ing bank account!!!
So there you have it if we have not always responded quickly enough, or at all, if you've questioned our organisational skills or us, that's ok, we are expanding the team and I'm committing more time to BIA next year.
But we will still make mistakes and cock-ups, but also continue to be unique, innovative, forward-thinking, ahead of the curve and creative in providing a safe space for men and those that support them in Scotland.
#BeManKind #WeAreBrothers #BrothersNeedSisters #EveryBrotherHasAMother