Live Coaching is live...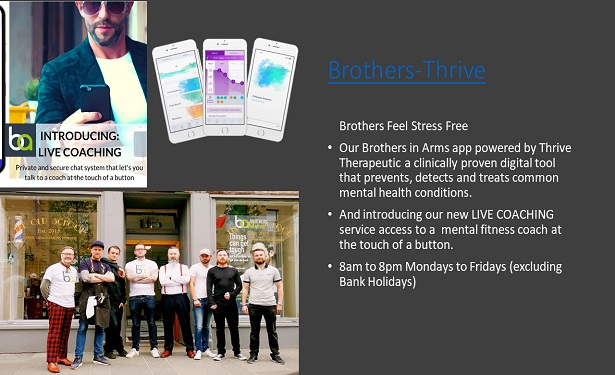 Date: Saturday 18 May 2019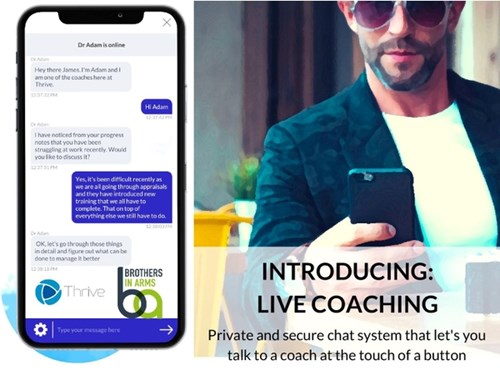 Introducing Live Coaching.
Our Live coaching service is an in-app text-based service to guide individuals through their own self-management programme to better mental fitness.
It is a private and secure chat system that lets you talk to a coach at the touch of a button.
And is available Monday to Friday, 8 am to 8 pm (Excluding Bank Holidays)
Download the App Here: https://www.brothersinarmsscotland.co.uk/our-tools/brothers-thrive/