True story...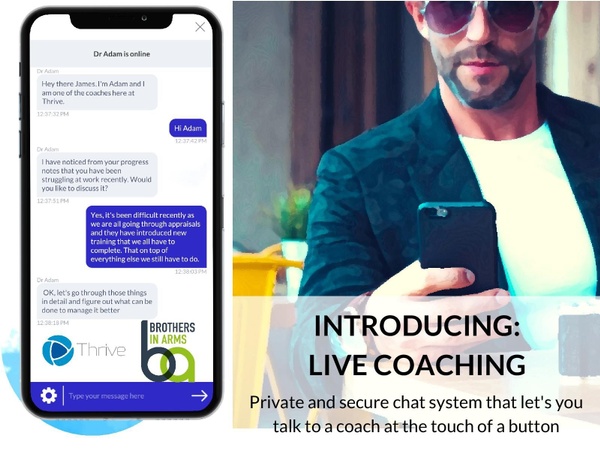 Date: Monday 25 Nov 2019
Our live Coaching programme has been a gamechanger in how it is allowing men in Scotland to positively use the service to self-manage their own mental fitness.
Both in private and anonymously so that there is no fear of appearing to be weak, the Coaches will interact with them and if needed advise other ways of self-support.
One such Brother felt he could now approach his GP to explore other options, but normally when in front of a doctor found it difficult to put into words what he was going through.
His Coach advised a strategy ( via text) where they could put in writing everything that had been done so far to support him via the Brothers-Thrive platform, a copy for him and a copy sent to his GP so that it took away trying to explain and verbalise those issues.
He could just be free to explore without fear all options.
This is how we change things...
#BeManKind #WeAreBrothers #BrothersNeedSisters #EveryBrotherHasAMother #HowWeChangeThings