MMA fighter Ben will hike three Bens in stamina feat for Brothers In Arms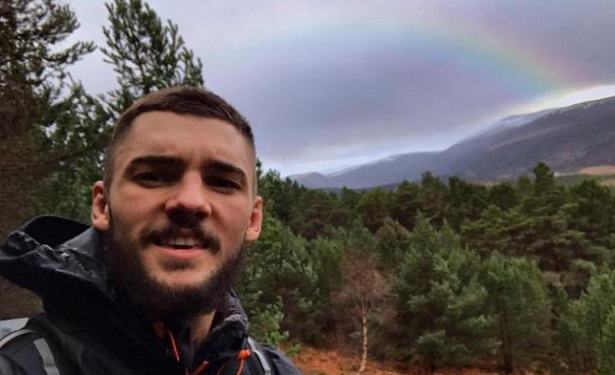 Date: Saturday 01 Aug 2020
HE is used to tough physical challenges... but MMA fighter Ben Gray is about to test himself to the limit.
The 21-year-old is to tackle Scotland's three biggest Bens in the name of raising funds for men's mental health charity Brothers In Arms.
And the feat of endurance will also see him trying to beat one of his heroes.
Scottish adventurer and ex-Royal Marine Aldo Kane completed the UK's three highest peaks in 24 hours earlier this year.
Ben, who lives in Coatbridge, will be taking on Ben Lawers, Ben Macudi and Ben Nevis.
He said: "I'm a big fan of Aldo Kane, so his Three Peak Challenge really inspired me.
"I wanted to do something extreme to test myself while also raising money for a cause I believed in.
"So, when I started looking into it and found out that the Scottish Ben's are actually bigger than Scafell Pike and Snowdon, I thought maybe I could one-up him.
"Someone else who really inspires me is ex-Royal Marine, Jason Fox, for the way he tackles men's mental health so publicly.
"Thinking about what both Kane and Fox have done, and all the people myself and Brothers In Arms will be helping with this challenge, will definitely help me get through the hardest parts of the 24-hour feat."
On August 8 Ben plans to cover a total distance of 178 miles.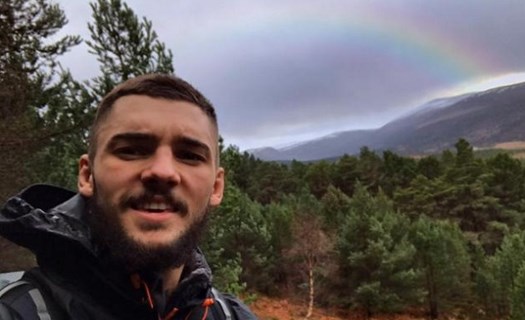 At 5 am Ben will begin his ascent of Ben Lawers and aims to have completed the first peak and be ready for his climb of Ben Macudi in the Cairngorms by 11 am.
Following a two-hour car journey Ben hopes to arrive at the base of the biggest and most famous of Scotland's peaks, Ben Nevis, by 8 pm.
Ben, who will be doing the majority of the climb alone, with only his dad and brother for emotional support at the bottom of each mountain, is determined to use his physical and mental fitness, honed through MMA training, to complete this challenge.
He said: "Being a professional fighter, I know how important your mindset is.
"I'm trained to self-motivate and push through the hardest moments in a match which at the time may seem completely unachievable.
"There have been times in my life that I've had to use this fighter mindset to get past my own anxieties and mental health issues, so I know what it's like to fight that uphill battle with yourself, which is why I'm so committed to this cause.
"I know first-hand what it feels like to be struggling, to feel like the walls are closing in on you and that if you speak about it, you're weak.
"But having come through that I now have the courage to discuss it and stand up for those who don't feel like they have a voice."
Brothers In Arms supports men and their families who have gone through or are experiencing mental health issues or suicidal thoughts.
The Scottish charity was started in 2017 and now supports 16,000 men and families through the provision of free, online mental health tools, as well as access to mental health professionals.
Head of fundraising and education at Brothers In Arms, Kieran Woods, said: "This is a really impressive challenge which we hope will raise awareness and support for Brothers In Arms and everything we strive to do.
"We rely solely on donations, so we can't thank Ben enough for taking on what will be a physically and mentally exhausting fundraising challenge.
"It's great to see young men like Ben talking about their own experiences of mental health and setting out to make a difference to other men and their families."
To donate to Ben's Triple Ben Challenge, see: