Our first year accounts available in full here.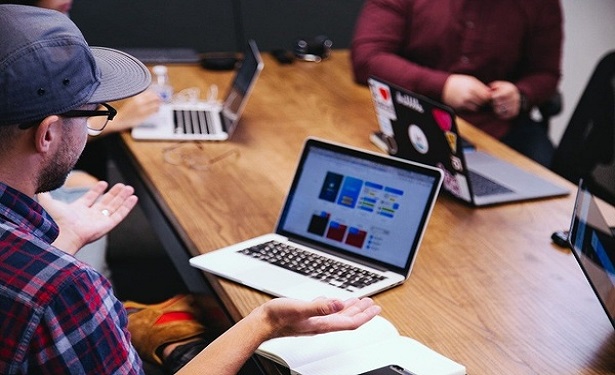 Date: Saturday 29 Feb 2020
Our first-year accounts have been registered and accepted by OSCR
(yes they were late, no surprise there!)
however, the account details are redacted and according to the OSCR website under the heading:
Why redact Charity accounts?
Charity reports and accounts are already public - the Charities and Trustee Investment (Scotland) Act 2005 allows anyone to receive a copy of them on request.  These documents allow the public to find out more about what a charity does - and making them available gives charities the opportunity to show the positive impact they are having in Scotland and beyond.
In April 2016 we started to publish the reports and accounts of all charities with an income of £25,000 or more and all SCIOs.   Transparency and accountability are important drivers for public trust and confidence, and we felt that publishing these reports and accounts would stimulate higher levels of transparency across the sector.
Since then, we have often been asked…
"Why do you redact accounts on the Scottish Charity Register?"
''The answer is that our current legislation does not make it possible for us to publish reports and accounts without redacting them first.  This is because of data protection concerns. 
This is not the case for the Charity Commission for England and Wales (CCEW) where the legislation is slightly different and allows publication without redaction.  We are in the process of producing recommendations as to how a change in legislation might allow us to publish more easily.  However, any possible change will take some time.
The best way for a charity to share their reports and accounts through the register is by publishing their accounts on their own website and linking this to their entry on the register. Charities can then use this page to share other information about the charity's activities and impact.''
So for clarity here are our full charity accounts below:
REGISTERED CHARITY NUMBER: SC048089
Report of the Trustees and Unaudited Financial Statements for the Period 23 January 2018 to 31 January 2019 for Brothers In Arms. 
By: Bell Barr & Company
Chartered Accountants
2 Stewart Street
Milngavie
Glasgow
G62 6BW
For: Brothers In Arms
Contents of the Financial Statements for the Period 23 January 2018 to 31 January 2019
Report of the Trustees: Page 1 to 4
Independent Examiner's Report: Page 5
Statement of Financial Activities: Page 6
Balance Sheet: Page 7
Notes to the Financial Statements: Page 8 to 10
The trustees present their report with the financial statements of the charity for the period 23 January 2018 to 31 January 2019. The trustees have adopted the provisions of Accounting and Reporting by Charities: Statement of Recommended Practice applicable to charities preparing their accounts in accordance with the Financial Reporting Standard applicable in the UK and Republic of Ireland (FRS 102) (effective 1 January 2015).
Page 1:
OBJECTIVES AND ACTIVITIES
Objectives and aims
The charity's objective is to support the mental health of men of all ages. This is achieved by both raising awareness of the need for improved male mental health and by providing various digital tools for men and boys empowering them to look after their own mental health, without fear or judgement and is private and anonymous.
By creating a digital safe space for men and those that support them and within that space educate and create awareness around the fact that suicide is the single biggest killer of men under the age of 45 in the UK.
By taking the education and awareness-raising to workplaces and educational institutions so as to engage directly with their demographic around the subject of male mental health and wellbeing both from a statistical and stigma point of view.
Where we have done workshops:
Glasgow City College, we have been doing monthly pop-ups on the Main Campus.
Glasgow Academy and John Paul Academy, awareness events both with pupils and parents.
At Barclays, Lloyds, Dell, Zurich and Marks & Spencer we have done engagement days with staff and management.
We commissioned our own series of films from an award-winning Scottish director Duncan Cowles, giving a uniquely Scottish perspective on men and their mental health especially from those personally affected.
We are working with two Scottish amateur football leagues to raise awareness.
To educate via social media using Facebook to create awareness and to connect with the women many who have personally been affected by male suicide or are supporting men with their mental health as a way for them to share our mission via articles and information we provide on male mental health and wellbeing and by empowering them and providing a safe digital space that they can direct the men and boys in the lives towards our support without fear or judgement.
Page: 2
ACHIEVEMENT AND PERFORMANCE
Charitable activities
After the initial successful launch of the BIA project in 2017 as an information website for men to support their own mental health and with the feedback from our social media page, especially from many women with the comment 'this is so needed right now' we then launched our #BletherWithABrother peer support group in Stepps just outside Glasgow.
But even with a fantastic response saw the logistical difficulties of growing the service especially in more remote and rural areas and with the existence of other similar groups already in Scotland such as Mind the Men and Andy's Man Club we decided to compliment them with a digital strategy.
Taking advantage of the new developments in technology (Which many men prefer to interact with when it comes to their emotional wellbeing, AI and the secret life of men) and by creating a digital support platform based on the idea of prevention through self-management to enable them to have a positive interaction with their own mental health, rather than waiting until reaching crisis before seeking help as so many services available tend to do just now such as help-lines, where the idea is more to throw in a life-buoy into the sea when you are already drowning, we wanted a more forward and proactive strategy.
After much research, we teamed up with a service provider who shared our vision of creating an app aimed specifically towards men that would be free to download via our website so as to not be another barrier stopping them engaging with their mental health and licenced their NHS approved tech in 2018.
Originally launched as 'Brother-Feel Stress-Free' it offered a unique depth and range of support in one application, from relaxation techniques such as meditation to thought training, sleep improvement and goal progress tracking, as a way improve their mental fitness easily and confident that all they need is in one place. We straightaway got amazing feedback...
'Hi there, just wanted to say thanks a lot for the advice etc., had wanted to wait to see how he got on with the app before giving you an update. Over the last day or two I've noticed a huge difference in how he is coping and with his mood, he just told me there, without my asking, how good the app is that I downloaded on his phone, that he has been using it every day and it's helped him massively he said there is a relaxation part and I think he said CBT which he is finding amazing. Coming from a person who has tried lots of different meditations online and stress management techniques, it is a relief to hear him say he has found something that's finally been a huge help. So thanks a lot to yourself and team and designers of this app for my partner and all the other men it's helped in times of need.'
Sarah.
'I've been meaning to contact you for a while but didn't really know where to start. I suffer from stress and anxiety and was ashamed by my situation and embarrassed to talk to friends about how I was feeling. My partner found your charity and downloaded the Brothers-Thrive app onto my phone. Admittedly, I was reluctant and sceptical about this kind of help and thought I would get better on my own. I started using your app, to log how I was feeling, and to help manage my thoughts. I've even tried meditating! So really what I want to say is THANK YOU.'
Kevin.
Towards the end of 2018 based on much of the anonymous data and feedback received from that normally most difficult to reach demographics (male) and working with our digital partner, launched major design changes and updates to the app along with a name change to 'Brothers-Thrive' so as better to reinforce the message we wanted to portray to men, we also made changes to the website to better represent that we were now a digital platform offering support services. https://www.brothersinarmsscotland.co.uk/apps/
A film channel https://www.brothersinarmsscotland.co.uk/resources/film/ with our own specially made content.
An educational resource https://www.brothersinarmsscotland.co.uk/resources/educational/
In Jan 2019 our digital partner asked us to work with them on a new project, to pilot the use of 'blended technology' through our digital platform as a major addition to the app, the 'Live Coaching Programme' would be a new service designed to let men have access to a trained counsellor or 'mental fitness coach' as we termed them, and available 8 am to 8 pm Mon to Fri with as many sessions as needed, allowing them to communicate privately and anonymously via text chat both in using the support modules in the app and with a tailored support programme.
Again this new service will be free to access and we are looking to launch in June 2019.
Page: 3
ACHIEVEMENT AND PERFORMANCE
Charitable activities
In addition, we licenced and launched two other free apps 'Brothers-Stayalive' - a suicide prevention app and also one specifically aimed at primary school-aged children and their parents or guardians called 'Worrinots' Both have been well received.
FINANCIAL REVIEW
The charity is funded mainly by donations from the family of males who have suffered mental health problems, and the Trustees have been astounded by the level of support during the year, with donations exceeding £77,000. The Statement of Financial Activities gives full details of the income and expenses during the period.
FUTURE PROJECTS
To launch our Live Coaching Programme in 2019.
To raise funding to continue licencing of the Brothers-Thrive app and the Live Coaching Programme beyond 2019 to 2024 so that it is free to access to men in Scotland via our platform and use the anonymous data and statistics to further develop and tailor the tech to support men's mental wellbeing.
To look at expanding the service outside of Scotland and launch it in Northern Ireland, which has the highest male suicide rate in the UK (Scotland being 2nd) research shows that trauma is a big contribution because of the Northern Ireland conflict, ('The Troubles') that occurred from 1968 to 1998.
Data and statistics:
So far, there had been 55,000 page views of the site, with 26,400 interactions, including downloads, visits to the film channel and other parts of the platform, and 10,600 individual downloads of the Brothers-Thrive app across Scotland from Stornoway to Glasgow.
The Live Coaching Programme had 1415 men taking part in the pilot launch in 2019, 55% of whom had moderate to severe depression or anxiety, 82.94% of those who screened positive for depression or anxiety enrolled with a 72% improvement in those who have engaged with the programme so far.
The major issues have been: Feeling lonely/isolated (87%) Problems with family (61%) Money problems (35%) Problems at work (33%) with a 100% male demographic engagement of the programme.
As an example, a male user after sessions working with his coach felt empowered to approach his own GP but was concerned that he would not be able to express everything when in front of him, the coach provided written copies of work they had done so far, one for himself and one for his GP and this enabled him to go ahead with the visit.
We believe that the successful use of our tech by men in Scotland has important benefits in helping to reduce the impact on the emergency services in dealing with both men and their mental health but also the aftermath of male suicide and what we learn here could be up-scaled easily and at cost to other parts of the UK and beyond.
STRUCTURE, GOVERNANCE AND MANAGEMENT
Governing document
The charity is controlled by its governing document, a deed of trust, and constitutes an unincorporated charity.
Risk management
The trustees have a duty to identify and review the risks to which the charity is exposed and to ensure appropriate controls are in place to provide reasonable assurance against fraud and error.
REFERENCE AND ADMINISTRATIVE DETAILS
Registered Charity number
SC048089
Page: 4
REFERENCE AND ADMINISTRATIVE DETAILS
Principal address
C/O Senscot Legal
24 George Square
Glasgow
G2 1EG
Trustees
D Proverbs - appointed 23.1.2018
H M Smith - appointed 23.1.2018
Miss P A Garlinge - appointed 23.1.2018
Independent examiner
Jennifer Irvine
Chartered Accountant
Bell Barr & Company
Chartered Accountants
2 Stewart Street
Milngavie
Glasgow
G62 6BW
Approved by order of the board of trustees on 14 February 2020 and signed on its behalf by:
D Proverbs - Trustee
Page: 5
Independent Examiner's Report to the Trustees of Brothers In Arms
I report on the accounts for the period 23 January 2018 to 31 January 2019 set out on pages six to ten.
Respective responsibilities of trustees and examiner
The charity's trustees are responsible for the preparation of the accounts in accordance with the terms of the Charities and Trustee Investment (Scotland) Act 2005 and the Charities Accounts (Scotland) Regulations 2006 (as amended). The charity's trustees consider that the audit requirement of Regulation 10(1)(a) to (c) of the Accounts Regulations does not apply. It is my responsibility to examine the accounts as required under Section 44(1)(c) of the Act and to state whether particular matters have come to my attention.
Basis of the independent examiner's report
My examination was carried out in accordance with Regulation 11 of the Charities Accounts (Scotland) Regulations 2006 (as amended). An examination includes a review of the accounting records kept by the charity and a comparison of the accounts presented with those records. It also includes consideration of any unusual items or disclosures in the accounts and seeking explanations from you as trustees concerning any such matters. The procedures undertaken do not provide all the evidence that would be required in an audit, and consequently, I do not express an audit opinion on the view given by the accounts.
Independent examiner's statement
In the course of my examination, no matter has come to my attention:
(1) which gives me reasonable cause to believe that, in any material respect, the requirements
- to keep accounting records in accordance with Section 44(1)(a) of the 2005 Act and Regulation 4 of the 2006 Accounts Regulations; and
- to prepare accounts which accord with the accounting records and to comply with Regulation 8 of the 2006 Accounts Regulations
have not been met; or
(2) to which, in my opinion, attention should be drawn in order to enable a proper understanding of the accounts to be reached.
Jennifer Irvine
Chartered Accountant
Bell Barr & Company
Chartered Accountants
2 Stewart Street
Milngavie
Glasgow
G62 6BW
Date: 17/02/2020
Financials please access the full PDF here: