Why Brothers in Arms?
Spread The Word...
Brothers in Arms is Scotland's first men's mental health charity, which is aimed at providing info, support and advice to men of any age, who are down or in crisis and dedicated to preventing male suicide, the single biggest killer of men under 45 in the UK.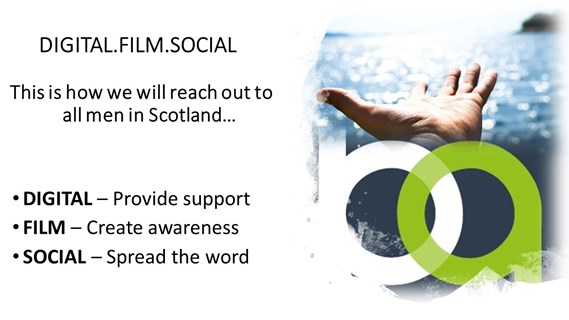 We also want to raise awareness of what in Scotland is something that is not openly acknowledged, that men feel unable to talk, or admit when they have a problem and by challenging a culture that prevents men seeking help when they need it.
Based on and inspired by the Calm Zone and because we didn't have anything comparable in Scotland, it is a website and social media platform that is aimed primarily at the 16 to 45 demographic that is most at risk,( but is for men at any age) and is designed as a 'gateway' to enable them or their partners, family and friends to seek help and advice and to feel that they are not alone.
With support from See Me Scotland and the East Dunbartonshire Association for Mental Health, we launched the site as a pilot in Milngavie on the 17th of June 2017, at it's Classic Car Show by taking a stand there and with volunteer's raise awareness through the local community on the day.
Being Silent is Not Being Strong