EDFRINGE THEATRE SUPPORTS SCOTTISH CHARITY FOR MALE MENTAL HEALTH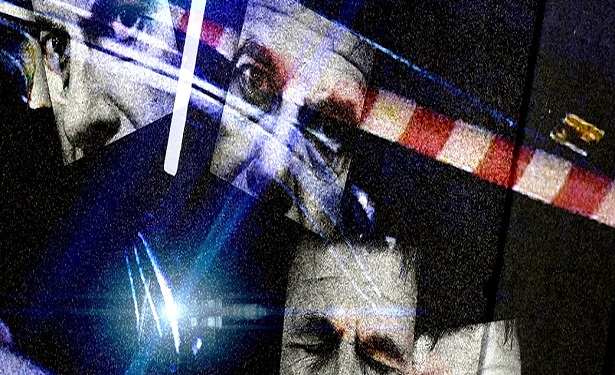 Date: Wednesday 01 Aug 2018

Edinburgh, UK --- 31 July 2018 – Nags Head Productions, who are bringing solo performance'Glasgow '14' to the Edinburgh Festival Fringe in August, are teaming up with Brothers in ArmsScotland to dispel the stigma surrounding the subject of male mental health.
By empowering audiences, through access to support, information and resources, the team behind Glasgow '14, along with Brothers in Arms Scotland, aim to have an impact on the way that festivalgoers in Edinburgh approach the mental health discussion. Both organisations strive to raise public awareness of, and empathy for, men struggling with their mental health but showing no outward symptoms - men they describe as 'brothers hiding in plain sight'.
Directed by Fringe veteran and award-winning theatre director and playwright Benet Catty, Glasgow '14 examines the 'unseen' illness of male mental health through the eyes of four different male characters, coping day to day when an unexpected trauma sets the picture unravelling. All four characters are played by master of the monologue, actor Neil Gwynne. Writer Sally Lewis scored a hit at the Edinburgh Festival Fringe 2016 with How is Uncle John? a two-hander dealing with the subject of human trafficking.
Brothers in Arms Scotland, based in East Dunbartonshire, is dedicated to preventing male suicide, the single biggest killer of men under the age of 45 in the UK. The play deals in particular with the 'masculine' habit of not talking about things, which has led to male mental health being ignored, with significant consequences. Whereas three out of four suicides (76%) are by men, and suicide is the biggest cause of death for men under 35 ( ONS ), men have measurably lower access to the social support of friends, relatives and community ( R.Boreham and D. Pevalin ). " A cultural change is needed, to ensure that men feel comfortable to speak freely about their mental health without fear of reproach," said actor Neil Gwynne. "Audiences at the Edinburgh Festivals are very receptive to theatre that engages with mental health issues, but the conversation is quite narrowly focused on the mental health of 'creatives'. We're seeking to broaden that outlook." 
Audience members challenged by their mental health are encouraged to download the Brothers in Arms app, designed to help reduce stress and anxiety for those suffering with their mental health. They have two more apps in development, including one for children and young adults.
"You have to wear this suit of armour. You put it on and you create a character and that's what you present to the outside world. But sometimes what's going on inside is a totally different thing, you're crumbling and there is no one to talk to," said Dan Proverbs, founder of Brothers in Arms Scotland. "Our apps are designed for exactly those times, to be a lifeline when there's nowhere else to turn."

Brothers in Arms will be in attendance at some performances of Glasgow '14 to invite audience members to speak to representatives from the charity in a safe space; audience members with family and friends suffering with their mental health will benefit from resources aimed at helping them start the conversation.
To download the new app, Brothers Feel Stress Free: https://www.brothersinarmsscotland.co.uk/
Nags Head Productions'Glasgow '14runs from 3 – 18 August 2018 (not 5, 12) at 20.10 at theSpace @
Surgeon's Hall (Venue 53).
Tickets are standard £10 / concessions £8. Venue box office:0131 510 2384
Fringe box office: 0131 226 0000 
Suitability: 16+
About Nags Head Productions
Established in 2018, Nags Head Productions is a new Hampshire-based theatre company, set up
as a platform for new writing. Criteria for future productions includes casting of a maximum of three
actors, strong stories and new writing that has never been previously performed.
Founded by Neil Gwynne, chair of the Plaza Theatre in Romsey for seven years (and Artistic Director before that).
www.nagsheadproductions.co.uk