EveryDayHero: Glasgow Royal Bank of Scotland Kiltwalk 2018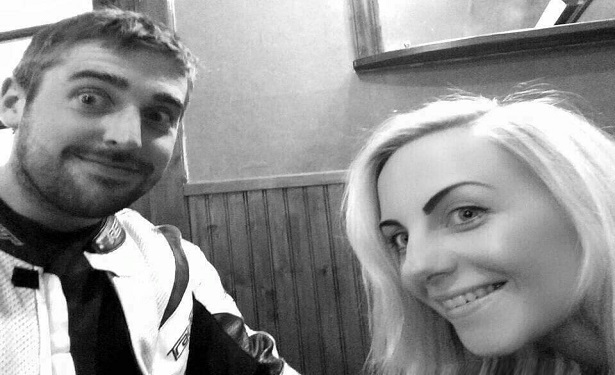 Date: Sunday 18 Feb 2018
MY STORY
Those of you who know the story, know the journey and effort I make to raise awareness for this difficult subject. The subject of Suicide. If that word bothers you I ask you to stay with me, please try and read on and don't fear it......because half the battle is removing that fear and allowing people to feel that can open up and discuss this without fear and without judgement.
On the 29th July last year we lost the most incredible person to suicide. That night, our world fell apart and our lives are forever changed. He was a rare soul, so talented, a wonderful parent, a joker, a bike racer and my best friend. I can't begin to explain the shock, the pain and the trauma of his loss... it is something that will never leave me.
the trauma of that loss affected hundreds of people. And if you don't know of him, let me tell you..... he was incredible! If you were lucky enough to meet him, you wont ever forget him.
Since his death, I have been working with mental health charities to raise awareness for suicide prevention. Brothers in Arms have been with me each step of the way since the beginning and this year I have decided to do anything I can to help raise much needed funds to keep these charities alive and thriving.
Suicide rates for males in Scotland (and in the UK) are some of the most shocking statistics I personally have seen. As the rest of the world tackles suicide prevention with "zero suicide policies" and "public suicide awareness courses" and produce outstanding support in mental health we in the UK seem to be disturbingly behind in this area. That's not acceptable.
I decided this year I wanted to do anything I can to fundraise for Suicide Awareness and support the charities out there who are providing the highest level of care for men who are suffering. To kick things off I'm walking 26 Miles, in a kilt from Glasgow to Loch Lomond (you can find the donation link below)
If you can spare anything to support my charity Brothers in Arms then I would be extremely grateful 
🎗
🖤
Every step of that journey Dougie will be with me and it would be incredible if we could show our support and help prevent this from happening to men (and women) we love. If you can't donate, maybe you would like to walk with me? The more people raising funds the better and I know I would love the support of a team to help me get through the day.
Thank you so much x
Lesley Antrobus.
Donation page ~ https://glasgowkiltwalk2018.everydayhero.com/uk/T33