Christopher Eccleston: 'I really felt that I was going to die'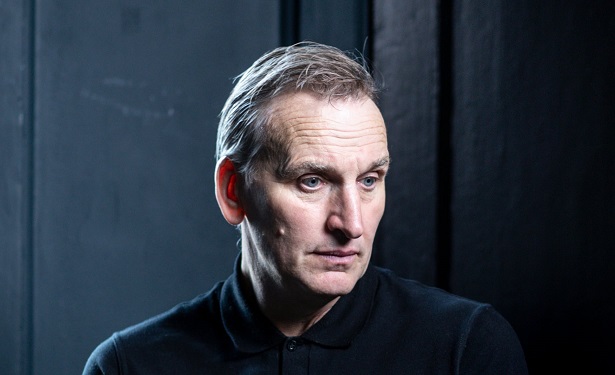 Date: Thursday 13 Feb 2020
After depression, the collapse of his marriage and decades of anorexia, the actor spent his 52nd birthday on a psychiatric ward. He talks about how he found his way back
by Tim Jonze
"I'm male and northern and from a working-class background, so you were not supposed to speak about your feelings," he says.
"I still carry all the baggage about masculinity and toughness, and I was ashamed about my depression and eating disorder."
So why write it?
"Because I do think that the breakdown and hospitalisation changed my life," he says, and as he does so his voice wobbles, almost breaking for a second.
Eccleston has a big presence but there is an obvious fragility there. "It changed my view of myself and existence. I really felt that I was going to die."
At his worst moment, Eccleston contemplated suicide. "I did have what people might call intrusive thoughts." But then he thought about his two children, Albert and Esme, and the legacy it might leave.
"I think cowardice played a part too," he says, allowing himself a smile. "I thought: 'That's gotta hurt.' Sorry to be crass."
 I was originally due to meet Christopher Eccleston a few months back. The plan was to discuss his new book, I Love the Bones of You, which is part autobiography and part moving tribute to his father, Ronnie, who died in 2012 following a long period with dementia. But then word reached us that the actor was keen not to dwell on that; was there anything else we might like him to talk about?
It is unusual for a celebrity to want to discuss anything other than the thing they were promoting. But it turns out Eccleston had his reasons for changing the subject. His book focuses heavily on his previously undisclosed struggle with anorexia and a mental breakdown so intense that the Priory psychiatrist Justin Haslam described it as one of the worst cases of clinical depression he had ever seen. Eccleston, 55, found it easy enough to write his account of the trauma, but the subsequent task of promoting it was far tougher than he had expected.
"It became very difficult," he says, when we meet up in London at a members' club in Soho. "Going on Lorraine, for instance, where you've got a couple of minutes to try and be articulate about anorexia. I think of myself as really quite robust – but I felt very exposed."
He casts his mind back and smiles: "I mean, can you imagine going on The One Show to talk about clinical depression? They went straight from me to a piece about badgers!"
Eccleston's breakdown came in early 2016 after his relationship with his wife, Mishka, collapsed; the pair are now divorced and co-parenting. He says he's a lot better, even if recovery is likely to always be a work in progress. He exudes what you might call classic northern warmth – a big handshake to greet me, an arm around the shoulder even, and a keenness to make sure everyone in the room is happy, from the photographer to the woman bringing us coffees.
Read more HERE:
And watch here:
Christopher Eccleston on His Autobiography 'I love the Bones of You: My Father and The Making Of Me'