Scaling the heights for men's mental health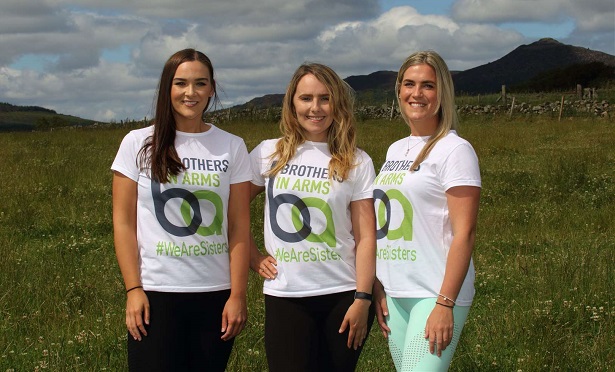 Date: Sunday 19 Jul 2020
Three intrepid young women from Inverurie are set to take on an epic challenge in aid of a mental health charity.
By David Porter: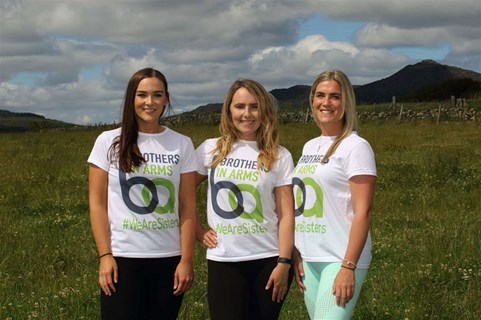 The trio, Mhari Raffan, Amy Tyler and Jill Taylor have set themselves the task of climbing the same height as Mount Everest as a fundraiser for Brothers In Arms.
As Mhari explained: "In order to raise awareness and funds for Brothers In Arms, a Scottish Mens Mental Health Charity, we are taking on the highest mountain in the world - Mount Everest, or at least the Aberdeenshire version
"On the weekend of August 15 and 16, we will be climbing Bennachie enough times to match the height of Mount Everest.
"At 8848 metres, that's equal to more than 17 times up and down in a 36-hour period."
She said: "As women, we want to stand with the men in our world and show support, compassion and most importantly of all – no judgement.
"Mental illness isn't a sign of weakness, but it is the single biggest killer in men under 45, with 75 per cent of the UK suicides being male."
Brothers In Arms provide free tools and the means to empower men to support their own mental-fitness through self-management in private and confidence in their own Digital Safe Space.
Fellow fundraiser Amy Tyler said: "They are a 21st Century Charity for the21st Century male trying to make sense of the Modern World.
"Unfortunately, it is predicted that an effect of Covid-19and lockdown will be an increase in suicide rates.
"The loss of work for many is creating a lot of anxiety and stress in many men who tend to be more reluctant to talk.
"We appreciate that it may be a difficult time financially for some people but any pound you could spare for this fantastic charity would be very much appreciated.
Head of fundraising and education at Brothers In Arms, Kieran Woods,said: "It's important to us that men's mental health is being discussed by everyone, not just by men.
"When someone takes their life, it has an effect on so many people around them including friends and family.
"So, having the girls on board supporting our cause and raising awareness by taking on this huge challenge means a lot to us as we move forward in combatting male suicide.
"We want send our thanks to our Sisters In Arms, Mhari, Amy and Jill.
"We're all wishing them the best of luck with the walk, the fundraising and of course, the Aberdonian weather."
Their fundraising page can be found at: